Want to know more about cloud hosting providers in Nepal 2021 and read reviews on the best cloud host providers? You docked to the Nepal best guide at the right time.
If you already have started a business or want to start a business website in Nepal, then you need to find out the best web hosting provider in Nepal, If you are already a WordPress user then you need to find out the best WordPress hosting company in Nepal.
You're in value because with today's cloud host choices, it has never been more straightforward to keep your website online with cloud providers. To make your work easier and down your burden, find the best. I have come up with the list of the best cloud hosting in Nepal providers for Nepalese users that falls under budget and compromising performance. What you pay you to get for sure.
The best portion is that most of the listed cloud host providers are affordable, budget-friendly, which helps websites to run 5x faster than another normal cloud host as being said.
Speaking of research, I started working on this project for the last 2 weeks, I did a bunch of testing for you to find the perfect cloud host. All the hosting I am going to share with you will take care of all technical stuff, 100% uptime guarantee, and perfectly optimized for cloud performance for your website.
So without further ado… Jump right into the lists you" re interested in? Just use our handy Table of contents:
---
---
What To Look For When Choosing The Best Cloud Hosting For Nepal? 🤔

When it comes to Nepal host for any product no matter what you have searched in past like wordpress hosting in Nepal, VPS host in Nepal, host for small business, etc. you have to look at various important factors. There are some features almost every web hosting provides such as free SSl, daily backups, support, one-click installations, stagging, security, etc.
When it comes to cloud hosting the level of sound is different. In the past year, the rise of cloud hosting has accelerated growth in popularity because in 2021 cloud hosting is no longer expensive than what it used to be back in 5-8 years.
Finding the perfect host for anything in Nepal it's the same as finding gold and diamond from underground. The Nepal host pricing is so expensive that shared hosting plans come in cloud host and cloud pricing comes in dedicated. I am not describing it as bad depends on plan factors but there are still host in Nepal providing unlimited features with the pricing of NPR 69/m.
Coming to point,
Sit backward and repose while I present you the factors to find out the best cloud hosting in Nepal:
---
Factor#1: UpTime
Whichever Nepali cloud web hosting service you going to use for the site make sure to find the hosting history from scratch and its uptime data.
| | |
| --- | --- |
| Time Period | Downtime |
| Day | 1 min 26 sec |
| Week | 10 min 5 sec |
| Month | 43 min 12 sec |
| Year | 8 hrs 45 min 36 sec |
Many cloud hosting providers in Nepal I have seen mostly offering 99% uptime guaranteed uptime but with an uptime of 99.99%, your website will for sure face downtime in some time. In simple words, for example, UPtime is the same as having a CPU, and once it turned off or malfunction it does down.
In 2021 almost every cloud hosting comes with 100% uptime guaranteed but you have to go with words before you get into lock any cloud hosting ask them to send screenshots of their uptime data. I am talking here about cloud hosting in Nepal you know how hard and complicated to find and lock in the host for year.
---
Factor#2 : Ranking
This is my secret method to find out hosting companies from Nepal the easiest method to find out which one is new or trustworthy for example.
This same technique helped me to write more than 100+ articles regarding hosting companies for different types of niches and purposes with counter ranknesses.
Follow these steps to find out a trustworthy host in Nepal.
#Step 1: "Search For Best Web Hosting Nepal" WITH current year.
All you have to find out its Alexa rank and domain age for such hosting that can be integrated with your cloud wordpress business. If the ranking for Nepal is lesser than 500 then you must know the site is somehow hitting organic traffic and you can for it.
Factor#3 : Support
Find a hosting provider that offers 24/7 support. I know what you thinking of " How do I find Nepali hosts with the best customer support"
Visit hosting company and chat with them to find out their customer response. Here are screenshot how i did it,
Example#1: Babal Hosting
I found that average response from Babal host comes with the data of less than 60seconds.Wait before you say okh to babal hosting let me show you other host providers system support.
Example#2: Prabhu Host
After Babal host, there's a host called " Prabhu Host" which takes second on the list of cloud-hosting, but i decided to remove from today article with strong reason which is something every host provider must go for.
I went to Prabhu host live chat feature at 11:23 to check out their 24/7 server but unfortunately unfourtaneltly no replies even no one with email tickets also I waited for almost 20minutes to get a reply back. So decided to give one more chance and failed to respond at 7:45 pm. Do try and let me know in the comment below how your was your experience with the Prabhu host.
Note: My aim from this article is to just guide and I am not promoting any of these hosting nor I do, and when it comes to hosting live24/7 babal host wins the game. There is no point in choosing those hosts who dont have better live chat attendance.
This is the same as going to abandon a street without a map, where the map is support and the street is hosting. You can always go with Prabhu hosting anytime. Your choice. 🙂
---
6 Of The Best Cloud Hosting Providers In Nepal 2021
| | | | |
| --- | --- | --- | --- |
| Nepal Cloud Hosting Companies | | | |
| | | | |
| | | | |
| | | | |
| | | | |
| | | | |
To craft his article, I have gone through my more than hundreds plus written hosting articles so far and made today's list one by one based on the comments and links tracking and feedbacks.
I know there are countless web hosting providers in Nepal providing cloud hosting solutions but out of those countless cloud hosts, I found that the babal host Nepal ranks the position for this list of these all.
If you have gone through my article of hosting companies from Nepal reviews I have officially ranked always babal host as #1 position because in terms of pricing
Babal host offers unlimited features like website domains/ bandwidth/ storage/ email hosting accounts/ security features etc a lot wherein another hand hosting I would rather no call thier name is offering the same features with the pricing of more than 4k-5/NPR per year,
What's the point?
Why pay extra thousands to those companies when the babal host is offering the same features and a better support system with less pricing close to 30-40%.
You can learn about wordpress hosting in Nepal where I have written why the babal host ranks for the best. Click here to visit.
Also..
I never promote babal host but when it comes to crafting articles for hosting Nepal " for any heading without adding Babal hosting" on the list according to my point of view no single article can be craft.
Here are the best cloud host nepal for your online website i've picked:
Cloudways
Babal Hosting Nepal
A2 Hosting
---
Cloudways is my favorite best cloud-managed wordpress hosting where we can host our website on a wide range of six different cloud hosting servers under one single platform with the best support.
The better part of cloudways is we only have to pay a price for the resources we use and this is why cloudways my favorite web hosting from the list and ranks for the first position.
This web hosting is a well-known brand in the hosting community when it comes to cloud hosting for wordpress websites, ecommerce, woocommerce, etc "Cloudways" is always there on the list.
If you are searching for the best performance cloud-managed wordpress hosting in Nepal then you can always go with cloudways.
💎 Benefits Features : Cloudways
Cloudways offers month- to month payment system which means you no longer need to be in contact for a year. Buy a cloudways plan and pay them monthly wise.
Managed WordPress Hosting Features
Free migrations
Automatic Backups and free SSL
25+Data centers
High-Speed Performance Assured
Auto-Healing Managed Cloud Servers
PHP 7 Ready Servers
Free CloudWays Inbuilt CDN
Free WordPress caching plugin
Protect your WordPress websites from traffic congestion caused by malicious bots, brute force
💸 Cost and pricing plans (per month):
Being said: Cloudways offer you host your website on six different cloud server and each server costs different pricing. Here are the pricing breakdown;
| | |
| --- | --- |
| CloudWays Server | Monthly Pricing |
| Digital Ocean | $10/M |
| Linode | $10/M |
| VULTR | $ 11 /mo |
| AWS | $ 36.51 /mo |
| Google Cloud | $ 33.18 /mo |
It totally depends on you which plans to go and pay. The good part you can get 3days of a free trial. However, if you plan to go with digital ocean plans here are the pricing information and features
Cloudways digital ocean plans come with the pricing of NPR 1100/ per month on the digital ocean where you can host 1 website with Free SSL and website migrations, 24/7/365 Support, Staging Environment Optimized With Advanced Caches Auto Healing with a 100% uptime guarantee.
---
2. Kinsta: Robust Premium Cloud Hosting
Kinsta is our #second best cloud hosting in nepal in the list. Kinsta is a premium managed web hosting in the planet which is very know to the hosting community when it comes for large, industry scale industry and they hold most popular billion dollar clients such as Ubisoft, flippa, trip adivsor etc.
This managed premium web hosting offers robust managed specific wordpress hosting officially powered by the google cloud server platform. This is the same server that Google uses to power their every business.
Kinsta is always rewarded for delivering a high-quality product. If you have high traffic wordpress website then you can go ahead with kinsta you will never look back and have regret.
💎 Benefits Features : Kinsta
Just like cloudways hosting, kinsta also offers month to month go payment system with the pricing of NPR 3,515.88/per month (USD $30).
Month to month payment
30days money-back guarantee
Free Website Migrations
Easy web server level caching with Free CDN powered by key CDN
Site upscale and downgrade
updated technologies like Nginx, PHP 7.4, LXD software containers, MariaDB, and compute-optimized VMs.
Officially powered by google platform with 24 data centers
Kinsta runs 1600+ checks for uptime on a daily basis, also kinst have eight plans from the starter plan to Enterprise which costs from $30 starter plan to enterprise $1500.
| | | | | | | | | | |
| --- | --- | --- | --- | --- | --- | --- | --- | --- | --- |
| Starter | Pro | Bus. 1 | Bus. 2 | Bus. 3 | Bus. 4 | Ent. 1 | Ent. 2 | Ent. 3 | Ent. 4 |
| $30/ mo | $60/ mo | $100/ mo | $200/ mo | $300/ mo | $400/ mo | $600/ mo | $900/ mo | $1,200/ mo | $1,500/ mo |
| 10 GB storage | 20 GB storage | 30 GB storage | 40 GB storage | 50 GB storage | 60 GB storage | 100 GB storage | 150 GB storage | 200 GB storage | 250 GB storage |
| 25,000 visits/mo | 50,000 visits/mo | 100,000 visits/mo | 250,000 visits/mo | 400,000 visits/mo | 600,000 visits/mo | 1 Million visits/mo | 1.5 Million visits/mo | 2 Million visits/mo | 3 Million visits/mo |
| 1 website | 2 websites | 5 websites | 10 websites | 20 websites | 40 websites | 60 websites | 80 websites | 120 websites | 150 websites |
Each of the plans provides free website migrations/ Automatic daily backups/24/7 support/ Imported+Free SSL certificates/ White-labeled cache plugin with performance -monitoring tool and other bunch features. If you have high traffic website then only I recommended you to go with this hosting.
---
If you are un familar with Babal host nepal let me tell you:
Babal host is a Nepal based web hosting company that accepts Nepal payment modes born and product of Nepal for those who never heard. When it comes to web hosting in Nepal from my point of view and testing and reviews and babal rank for the first position for countless reasons.
This web hosting plan comes with cloud infrastructure from basic to premium. Babal hosting offers a wide range of hosting options- shared, unlimited, WordPress hosting, python hosting, cloud reseller, and cloud server hosting plans.
Being said each plan comes with cloud infrastructure and the basic wordpress cloud infrastructure plans comes with the pricing of रू1,999 /year where you can host one website with unlimited storage, bandwidth, free backups, SSL etc.
Further more , Babal host also provides 30 days money back guarantee with no risk.
💎 Benefits Features : Babal Host Nepal
Specially optimized for wordpress server
Full Cloud Infrastructure
Unlimited SSD storage and Bandwidth
FREE SSL
Latest update of PHP 7.4 [ CURRENT]
30 days Money Back guarantee
Here is the last 90days uptime data of [hamrolinko.com]. Hamrolinko is currently hosted at babal host.
Free Security addons for an extra layer of your websites add-ons like Hotlinks, Ip Blocker, leech protections; Imunify 360, and mod security totally free of cost. [ Total Add-ons five totally free of cost].
Get rid of bad peoples with extra securities and functionality
Free WHM & cPanel
Online support backed up by all three methods.
I have wrote an excellent review on babal wordpress plans. You can learn full details from these two articles.
Learn More about babal wordpress plans
Read my honest in-depth babal hosting review 2021.
By only reading those two articles your all thoughts on hosting nepal will be cleared out for sure.
---
When it comes to international affordable cloud hosting services for wordpress websites then a2 hosting is one my my favorite hosting that list after babal host. A2 Hosting offers the best budget-friendly prices like babal hosting international users including Nepal.
Just like Babal hosting, a2 hosting also comes with in-built cloud infrastructure. This web hosting is widely used by bloggers, ecommerce/woo-commerce, and developer users. A2 Hosting comes with different web hosting packages such as shared, managed, VPS, Dedicated, Cloud reseller, etc.
Each plans comes the features of free CDN, Website builder, migrations, 99% uptime guarantee, 30 days Money-Back Guarantee, Unlimited Transfer and email accounts etc.
💎 Benefits Features : A2 Hosting
A2 hosting also comes with month to month payment plans but the pricing will increase if go with monthly pricing and this web hosting more focused on speed than pricing.
99% Uptime Guarantee
The dual security firewall system
One-click ecommerce applications setup
Dedicated IP
choice of data center locations
Free & easy site migration
Speed enhanced security & developer-friendly
Free SSL certificates
A2 hosting has four different plans for every fastest solution need. You can choose from shared, VPS, and dedicated hosting for your online store with the starting pricing of $2.99 per month.
---
In-Motion web hosting is one of my favorite web hosting when it comes to wordpress managed and ecommerce hosting and a couple of months back I had bought in motion hosting and tested for a month I found its shared hosting plans which start from the pricing of $2.49/ per month.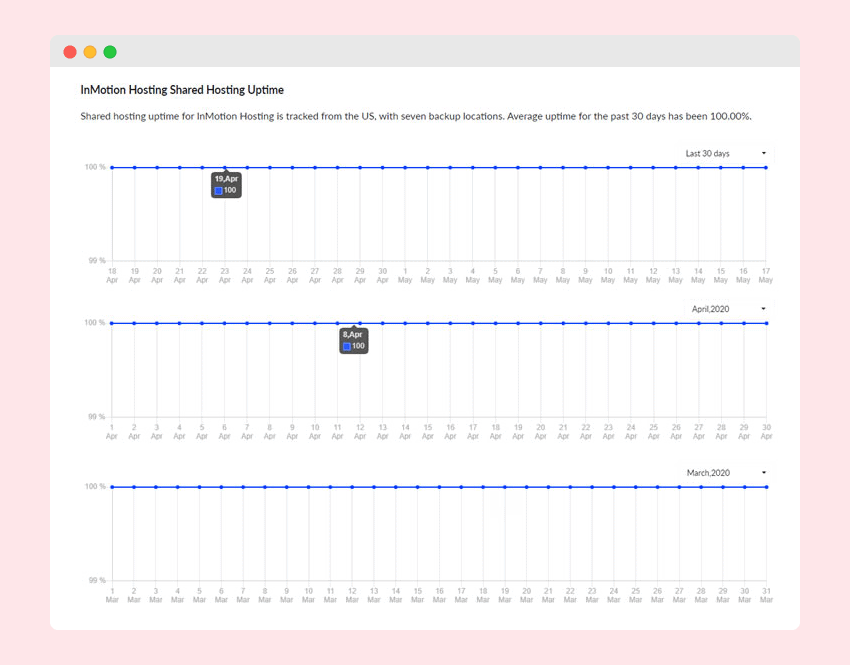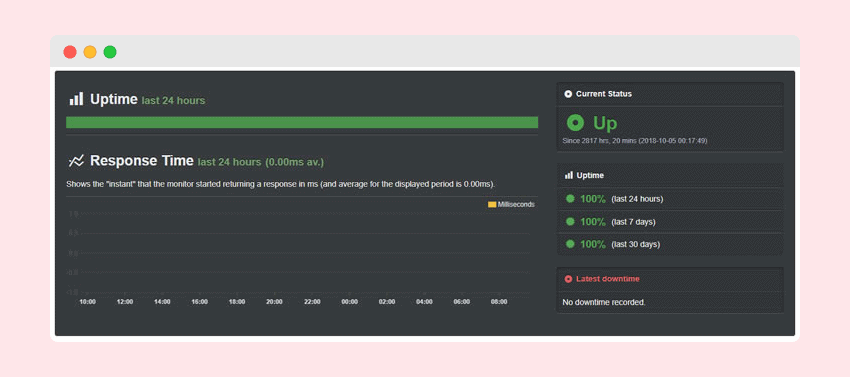 This web hosting can be a good option for those who are searching for a quality support hosting provider especially for those who want to start their own woocommerce and ecommerce online store website. A sold package hosting.
In Motion, Hosting is backed by all four methods for support systems ( live chat, phone, and email ticket). Contacting via phone calls is a fast way to get your problem solved professionally with experts.
Top-quality pro-level trained support staff
One-Click WordPress installation
Unmetered bandwidth
24/7 support via phone & live chat supports
90days money-back guarantee, with no-questions-asked
Free Email accounts
Free website builder with c-Panel
WordPress and eCommerce optimized server and host
Free domain name for the year
In motion hosting offers different packages such as: WordPress hosting, VPS hosting, Dedicated hosting, Ecommerce and Woocommerce separate plans. Shared hosting comes with the pricing of $2.49.
---
🏆 Which of these best cloud hosting providers In Nepal to choose?
This is an easy choice. If you have a payment gateway to choose then you can always go with Dreamhost hosting and cloudways and if not babal host is there always for you as an alternative and there is no winner. Each hosting is best when you have a budget to get started from kinsta, in motion, cloudways, etc.
| | |
| --- | --- |
| 1. Cloudways | Managed Cloud Hosting |
| 2. Kinsta | Premium maximum power hosting |
| 3. Babal Host | Best Cloud hosting in Nepal + Nepal payment modes ( Khalti, eSewa, bank transfer, etc.) |
| 4. InMotion Hosting | Want something in the middle? Go with inMotion Hosting |
| 5. A2 Hosting | Best for cloud hosting+ Free SSL+ budget-friendly |
Final Notes
Each cloud hosting I shared with you is best if you have a budget to go with and all of these cloud hostings have one main goal in common which is by-product makes your online website run faster, efficiently, etc.
Now..
I want to hear from you! What are your thoughts on the list of cloud hosting companies in Nepal, Have you tested any of the platforms listed here🤔 ? Share your picks with our community in the comment section!